Fuses and relays
Fuses
If electrical components in the vehicle are not working, a fuse may have blown. Blown fuses are identified by a broken wire within the fuse. Check the appropriate fuses before replacing any electrical components.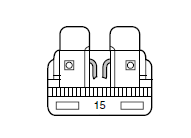 Note: Always replace a fuse with one that has the specified amperage rating. Using a fuse with a higher amperage rating can cause severe wire damage and could start a fire.
Standard fuse amperage rating and color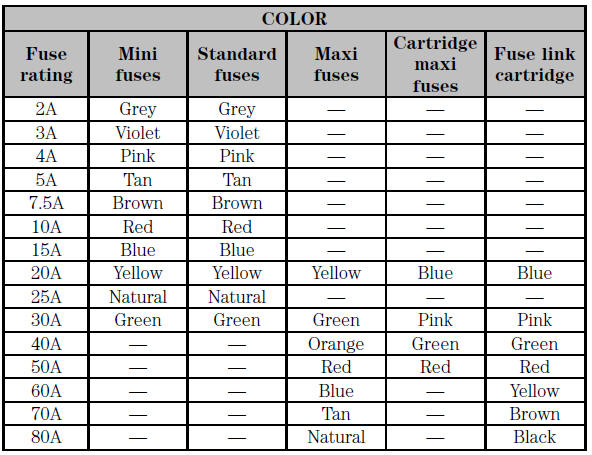 Passenger compartment fuse panel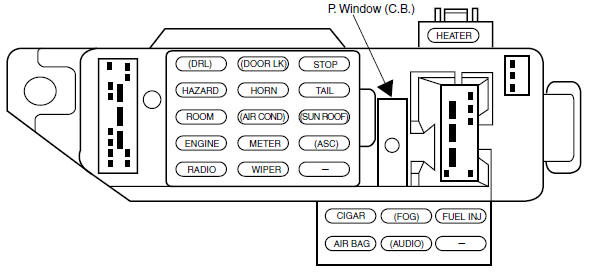 The fuses are coded as follows: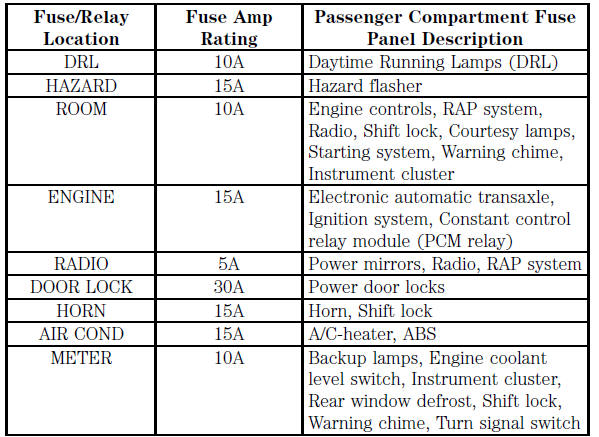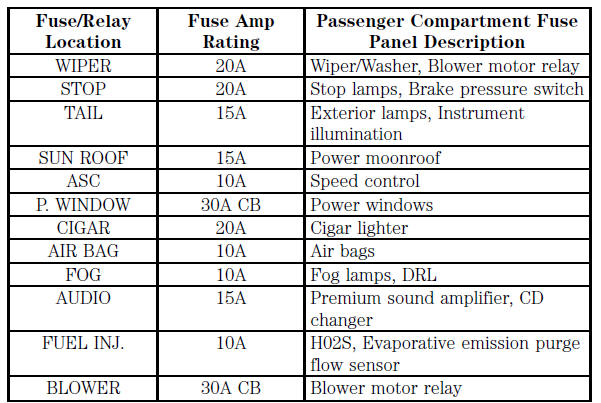 Power distribution box
The power distribution box is located in the engine compartment. The power distribution box contains high-current fuses that protect your vehicle's main electrical systems from overloads.
Always disconnect the battery before servicing high current fuses.
Always replace the cover to the power distribution box before reconnecting the battery or refilling fluid reservoirs
If the battery has been disconnected and reconnected, refer to the Battery section of the Maintenance and specifications chapter.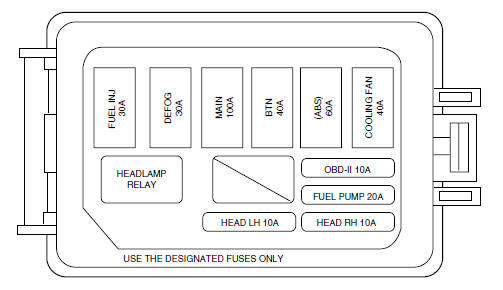 The high-current fuses are coded as follows.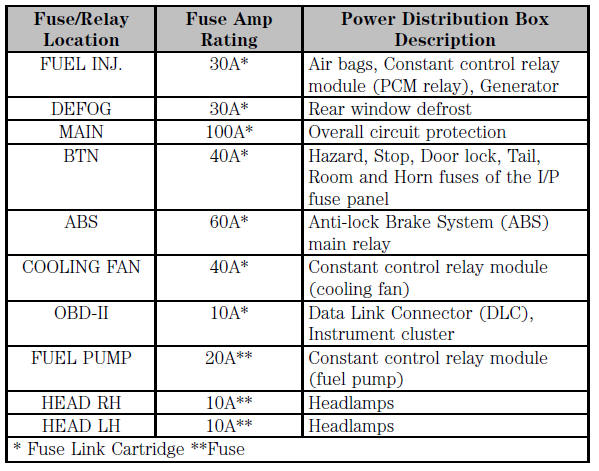 Relays
Relays are located in the power distribution box and should be replaced by qualified technicians.
See also:
Heater controls - removal and refitting
Pre-1986 models Removal 1 Working inside the vehicle, remove the dash lower trim panel from the right-hand side. The panel is secured by two metal tags and two clips. 2 Detach the air ducts from ...
Ford VV carburettor - removal and refitting
Note: Refer to the warning at the end of Section 1 before proceeding. A new gasket must be used on refitting. Removal 1 Disconnect the battery negative lead. 2 Remove the air cleaner (Section 2). ...
Speed sender unit - removal and refitting
The speed sender unit is similar to that used with the fuel computer described in Chapter 12. ...