Ford Sierra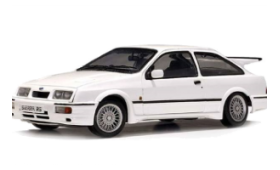 The Ford Sierra was a large family car built by Ford Europe between 1982 and 1993.
See also:
Crankshaft and bearings - examination and renovation
1.8 litre (R2A type) 1 Examine the bearing surfaces of the crankshaft for scratches or scoring and, using a micrometer, check each journal and crankpin for ovality. Where this is found to be in e ...
Battery - removal and refitting
Note: Refer to the precautions at the end of Section 1 before proceeding. Removal 1 The battery is located on the left-hand side of the engine compartment on a bulkhead platform. 2 Disconnect th ...
Knock sensor - removal and refitting
Removal 1 The knock sensor is screwed into the cylinder block, near the oil filter (see illustration). 15.1 Knock sensor location - 1.4 CFI engine A Knock sensor B Wiring plug C Securing bolt ...