Temperature gauge sender unit - removal and refitting
Note: Suitable jointing compound will be required on refitting.
Removal
1 With the engine cold unscrew the pressure cap on the thermostat housing or expansion tank as applicable, then refit it. This will release any residual pressure in the system and minimise coolant loss when the sender unit is removed.
2 Disconnect the wiring and unscrew the sender unit located on the forward facing side of the cylinder head, below the thermostat housing on OHV engines, or adjacent to the thermostat housing on CVH engines (see illustrations).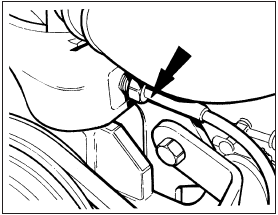 7.2a Temperature gauge sender unit location in cylinder head - OHV engines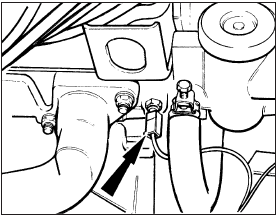 7.2b Temperature gauge sender unit location in cylinder head - CVH engines
Refitting 3 To refit, smear the threads of the sender unit with jointing compound and screw it into the cylinder head securely.
4 Reconnect the wiring and top-up the cooling system as described in Chapter 1.
See also:
OHV and HCS engines
The 1.1 litre and 1.3 litre OHV engines are of four-cylinder, in-line overhead valve type (hence OHV), mounted transversely together with the transmission, at the front of the car. The crankshaft ...
Engine/manual gearbox assembly - removal and separation
Note: Refer to the warning at the beginning of Section 5 before proceeding. A suitable hoist and lifting tackle will be required for this operation. Removal 1 Proceed as described in paragraphs 1 ...
Fuel tank - removal and refitting
Caution: Refer to the precautions in Section 1 before proceeding. 1 Run the fuel level as low as possible before removing the tank. 2 Disconnect the battery negative lead. 3 Remove the tank fill ...