Internal connection details, all models continued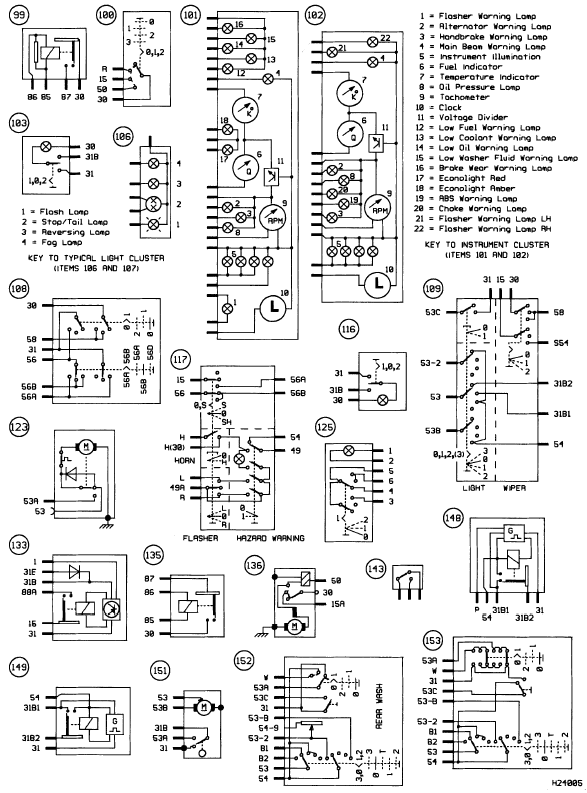 Internal connection details, all models continued
See also:
Crankshaft and bearings - examination and renovation
1 Examine the bearing surfaces of the crankshaft for scratches or scoring and, using a micrometer, check each journal and crankpin for ovality. Where this is found to be in excess of 0.0254 mm (0. ...
Aerial - removal and refitting
Manually-operated type - all models except Cabriolet Removal 1 Withdraw the radio (Section 21) until the aerial lead can be pulled out of the receiver socket. 2 Working under the front wing, rel ...
Cylinder head - removal and refitting (engine in vehicle)
Note: Refer to the warning in Section 8 and the note at the beginning of Section 21 before proceeding. Removal 1 Disconnect the battery negative lead. 2 Drain the cooling system. 3 Disconnect th ...