Key to wiring diagrams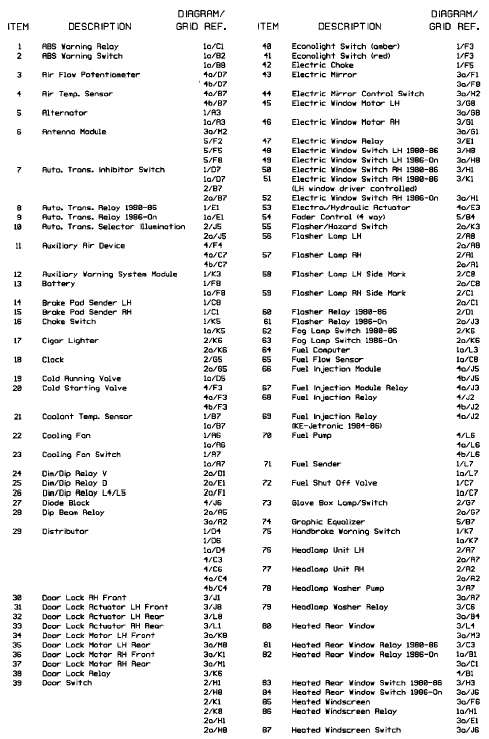 Key to wiring diagrams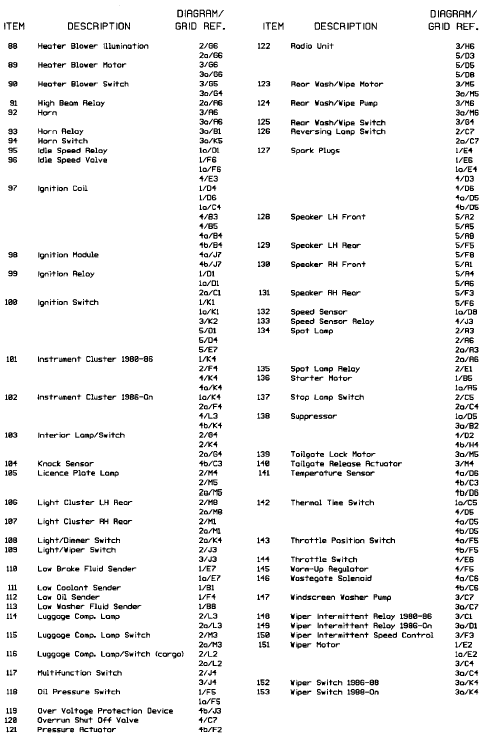 Key to wiring diagrams
See also:
Exhaust system - renewal
1 The layout of the exhaust system varies considerably according to model and engine. All except the RS Turbo versions can be renewed in sections; coupling sleeves are supplied, enabling an old se ...
Bodywork and fittings
General information The model range includes 4-door Saloon, 3 and 5-door Hatchback, 5-door Estate, and 2- door Pick-up body styles. Each body is of all-steel welded energyabsorbing monocoque cons ...
Bosch K-Jetronic and KE-Jetronic mechanical fuel injection systems
The fuel system comprises a centrally mounted fuel tank, electrically-operated fuel pump and Bosch K-Jetronic or KE-Jetronic continuous injection system according to model. The system is used in c ...