Temperature gauge sender unit - removal and refitting
Note: Suitable jointing compound will be required on refitting.
Removal
1 With the engine cold unscrew the pressure cap on the thermostat housing or expansion tank as applicable, then refit it. This will release any residual pressure in the system and minimise coolant loss when the sender unit is removed.
2 Disconnect the wiring and unscrew the sender unit located on the forward facing side of the cylinder head, below the thermostat housing on OHV engines, or adjacent to the thermostat housing on CVH engines (see illustrations).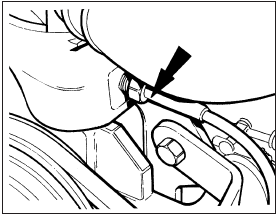 7.2a Temperature gauge sender unit location in cylinder head - OHV engines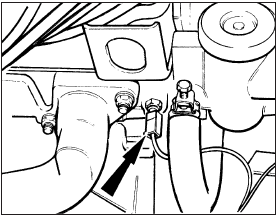 7.2b Temperature gauge sender unit location in cylinder head - CVH engines
Refitting 3 To refit, smear the threads of the sender unit with jointing compound and screw it into the cylinder head securely.
4 Reconnect the wiring and top-up the cooling system as described in Chapter 1.
See also:
Crankshaft and bearings - examination and renovation
1.8 litre (R2A type) 1 Examine the bearing surfaces of the crankshaft for scratches or scoring and, using a micrometer, check each journal and crankpin for ovality. Where this is found to be in e ...
Engine mountings - renewal
1 The engine mountings incorporate hydraulic dampers and must be renewed if excessive engine movement is evident. 2 Working in the engine compartment, unscrew the central nuts securing the engine ...
Steering column - removal and refitting
Removal 1 Set the front wheels in the straight-ahead position. 2 Disconnect the battery negative lead. 3 Remove the driver's side lower facia trim panels. 4 Remove the screws and withdraw the s ...