Centre console - removal and refitting
Removal
1 Remove the gear lever knob.
2 Pull the rubber gaiter up the lever and remove it.
3 Undo the four screws and remove the console (see illustrations).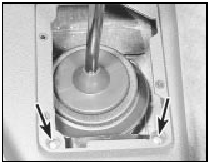 30.3a Centre console lower retaining screws (arrowed)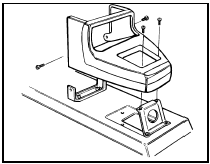 30.3b Centre console fixings
Refitting 4 Refitting is a reversal of removal.
See also:
Bonnet - removal and refitting
Removal 1 Support the bonnet in its open position, and place protective covers (old rags or cardboard) beneath the corners of the bonnet, and over the front wings to prevent damage to the paintwo ...
Driveshaft check (Every 12 000 miles or 12 months)
1 Carry out a thorough inspection of the driveshafts and joints as follows. 2 Jack up the front of the car and support it securely on axle stands (see "Jacking and Vehicle Support"). 3 Slowly rot ...
Camshaft and cam followers - removal, inspection and refitting
Note: A new camshaft oil seal and new rocker arm securing nuts should be used when refitting. 1.8 litre (R2A type) Removal 1 Remove the cylinder head. 2 Unscrew the securing bolts and remove the ...