Centre console - removal and refitting
Removal
1 Remove the gear lever knob.
2 Pull the rubber gaiter up the lever and remove it.
3 Undo the four screws and remove the console (see illustrations).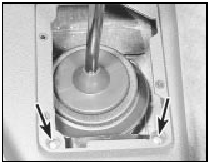 30.3a Centre console lower retaining screws (arrowed)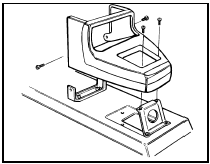 30.3b Centre console fixings
Refitting 4 Refitting is a reversal of removal.