Internal connection details, all models continued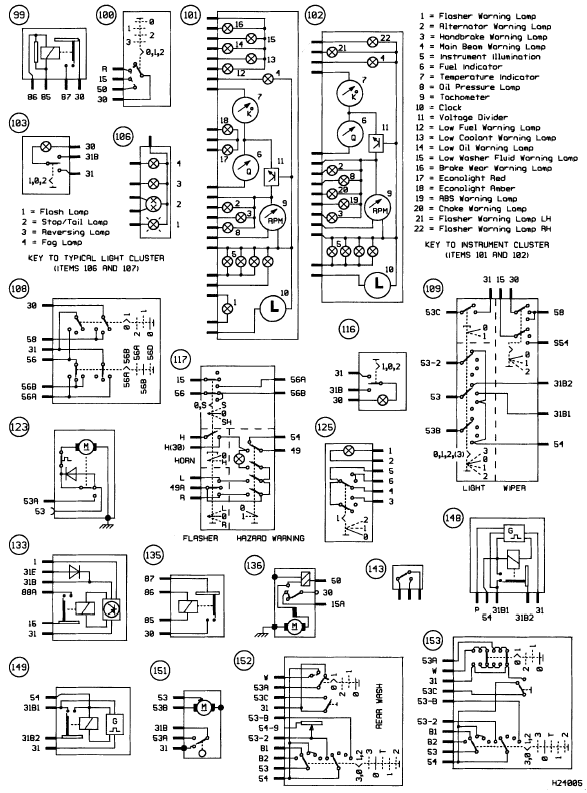 Internal connection details, all models continued
See also:
Crankshaft front oil seal - renewal
1.8 litre (R2A type) 1 Remove the timing belt and the crankshaft sprocket and thrustwasher. 2 Withdraw the oil seal using an oil seal removal tool or by drilling the oil seal outer face and using ...
Seat belt check (Every 6000 miles or 6 months)
1 Periodically check the belts for fraying or other damage. If evident, renew the belt. 2 If the belts become dirty, wipe them with a damp cloth using a little detergent only. 3 Check the tightnes ...
Charge air temperature sensor - removal and refitting
Removal 1 The charge air temperature sensor is only used on KE-Jetronic systems and is located in the air inlet duct (see illustration). 17.1 Charge air temperature sensor location (arrowed) 2 ...