Internal connection details, all models continued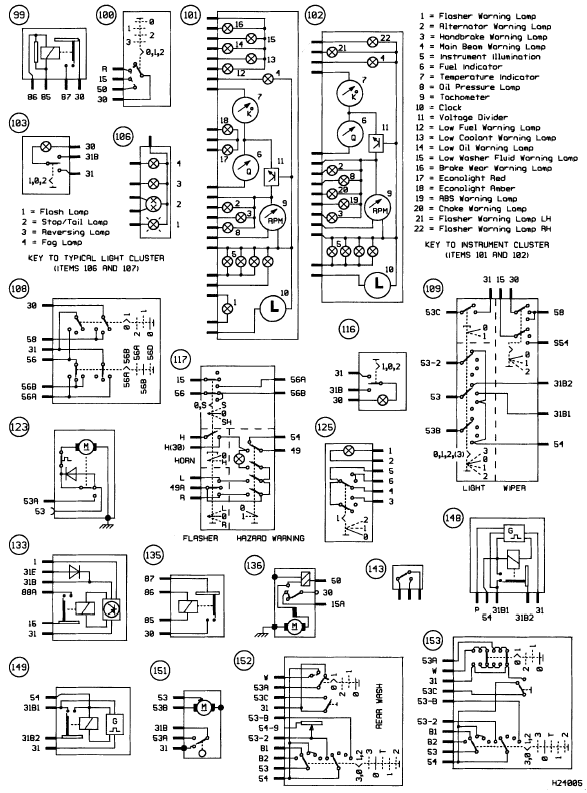 Internal connection details, all models continued
See also:
Brake fluid renewal (Every 36 000 miles or 3 years)
Warning: Brake hydraulic fluid can harm your eyes and damage painted surfaces, so use extreme caution when handling and pouring it. Do not use fluid that has been standing open for some time, as ...
Seat belts - removal and refitting
Front seat belt stalk 1 Remove the front seat. 2 Detach the seat belt stalk from the seat by removing the two Torx screws. 3 Refitting is a reversal of removal. Front seat belt assembly 4 Where ...
Bosch K-Jetronic and KE-Jetronic mechanical fuel injection systems
The fuel system comprises a centrally mounted fuel tank, electrically-operated fuel pump and Bosch K-Jetronic or KE-Jetronic continuous injection system according to model. The system is used in c ...