Internal connection details, all models continued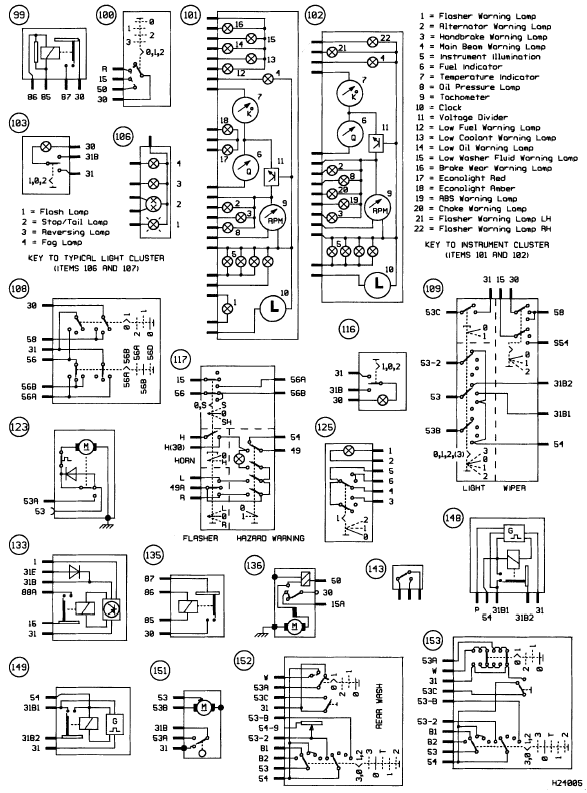 Internal connection details, all models continued
See also:
Steering and suspension security check (Every 12 000 miles (20 000 km) or 12 months)
1 Check the shock absorbers by bouncing the vehicle up and down at each corner in turn. When released, it should come to rest within one complete oscillation. Continued movement, or squeaking and ...
Maintenance - bodywork and underframe
The general condition of a vehicle's bodywork is the one thing that significantly affects its value. Maintenance is easy but needs to be regular. Neglect, particularly after minor damage, can lead ...
Handbrake - adjustment
1 Adjustment of the handbrake is normally automatic by means of the self-adjusting mechanism working on the rear brake shoes. 2 However, due to cable stretch, occasional inspection of the handbrak ...