Servicing your tires
Checking the tire pressure
Use an accurate tire pressure gauge.
Check the tire pressure when tires are cold, after the vehicle has been parked for at least one hour or has been driven less than 5 km(3 miles).
Adjust tire pressure to recommended specifications found on the Certification Label.
Improperly inflated tires can affect vehicle handling and can fail suddenly, possibly resulting in loss of vehicle control, vehicle rollover and/or personal injury.
Tire rotation
Because your vehicle's tires perform different jobs, they often wear differently. To make sure your tires wear evenly and last longer, rotate them as indicated in the scheduled maintenance guide. If you notice that the tires wear unevenly, have them checked.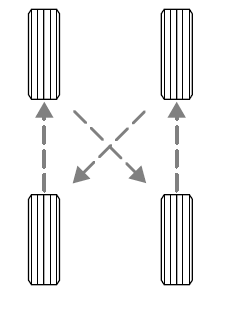 Replacing the tires
Replace the tires when the wear band is visible through the tire treads.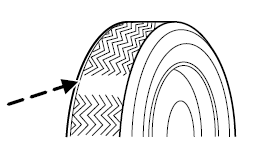 When replacing full size tires, never mix radial bias-belted, or bias-type tires. Use only the tire sizes that are listed on the Certification or Tire Label. Make sure that all tires are the same size, speed rating, and load-carrying capacity. Use only the tire combinations recommended on the label. If you do not follow these precautions, your vehicle may not drive properly and safely.
Make sure that all replacement tires are of the same size, type, load-carrying capacity and tread design (e.g., "All Terrain", "Touring", etc.), as originally offered by Ford.
Failure to follow these precautions may adversely affect the handling of the vehicle, and increase the risk of loss of vehicle control, vehicle rollover and/or personal injury.
Tires that are larger or smaller than your vehicle's original tires may also affect the accuracy of your speedometer.
SNOW TIRES AND CHAINS
Snow tires must be the same size and grade as the tires you currently have on your vehicle.
The tires on your vehicle have all weather treads to provide traction in rain and snow. However, in some climates, you may need to use snow tires and chains. If you need to use snow tires and chains, it is recommended that steel wheels are used of the same size and specifications as those originally installed.
Follow these guidelines when using snow tires and chains:
Do not use tire chains on aluminum wheels. Chains may chip the wheels.
SAE Class S chains may be used on P185/65R14 tires.
Do not use tire chains with 38 cm(15 inch) wheel/tire options. Using chains on this size tire may cause damage to steering, suspension and/or body components.
Install chains securely, verifying that the chains do not touch any wiring, brake lines or fuel lines.
Drive cautiously. If you hear the chains rub or bang against your vehicle, stop and re-tighten the chains. If this does not work, remove the chains to prevent damage to your vehicle.
If possible, avoid fully loading your vehicle.
Remove the tire chains when they are no longer needed. Do not use tire chains on dry roads.
The suspension insulation and bumpers will help prevent vehicle damage. Do not remove these components from your vehicle when using snow tires and chains.
MOTOCRAFT PART NUMBERS
* Refer to Vehicle Emissions Control Information (VECI) decal for spark plug gap information.
** If a spark plug is removed for inspection, it must be reinstalled in the same cylinder. If a spark plug needs to be replaced, use only spark plugs with the same service part number suffix letter as shown on the engine decal.
REFILL CAPACITIES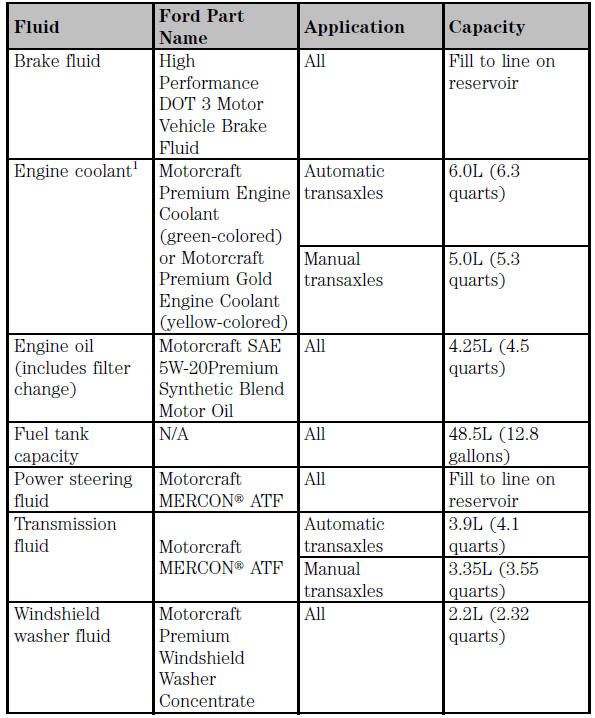 1Add the coolant type originally equipped in your vehicle.
LUBRICANT SPECIFICATIONS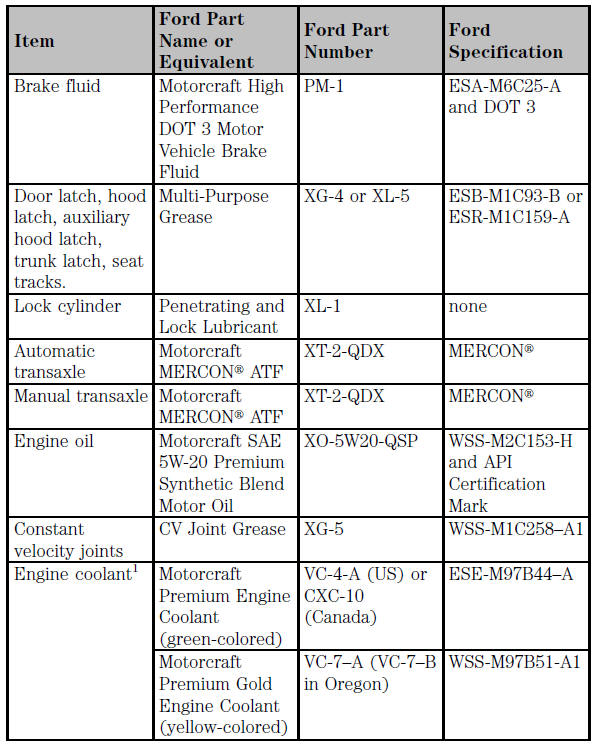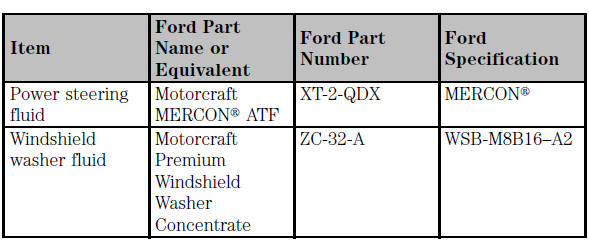 1DO NOT USE Motorcraft Specialty Orange Engine Coolant VC-2 or VC-3, meeting Ford specification WSS-M97B44-D (orange in color) Refer to Adding engine coolant, in this chapter.
ENGINE DATA

VEHICLE DIMENSIONS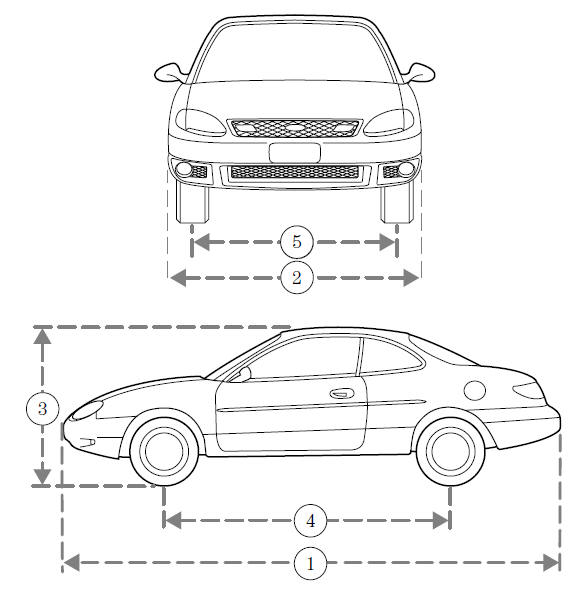 IDENTIFYING YOUR VEHICLE
Certification label
The National Highway Traffic Safety Administration Regulations require that a Certification label be affixed to a vehicle and prescribe where the Certification label may be located.
The Certification label is located on the front door latch pillar on the driver's side.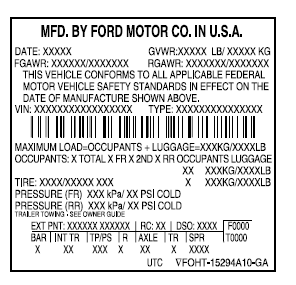 Vehicle identification number (VIN)
The vehicle identification number is attached to a metal tag and is located on the driver side instrument panel. (Please note that in the graphic XXXX is representative of your vehicle identification number.)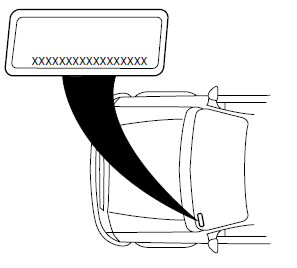 World manufacturer identifier
Brake type and gross vehicle weight rating (GVWR)
Vehicle line, series, body type
Engine type
Check digit
Model year
Assembly plant
Production sequence number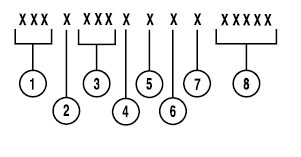 Engine number
The engine number (the last eight numbers of the vehicle identification number) is stamped on the engine block and transmission.