Fuses and relays
Fuses
If electrical components in the vehicle are not working, a fuse may have blown. Blown fuses are identified by a broken wire within the fuse. Check the appropriate fuses before replacing any electrical components.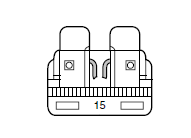 Note: Always replace a fuse with one that has the specified amperage rating. Using a fuse with a higher amperage rating can cause severe wire damage and could start a fire.
Standard fuse amperage rating and color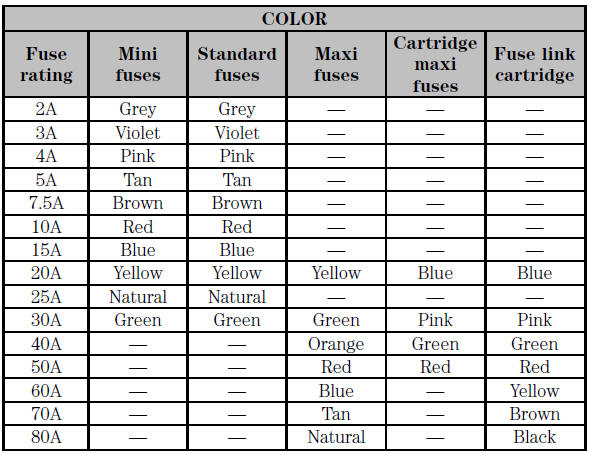 Passenger compartment fuse panel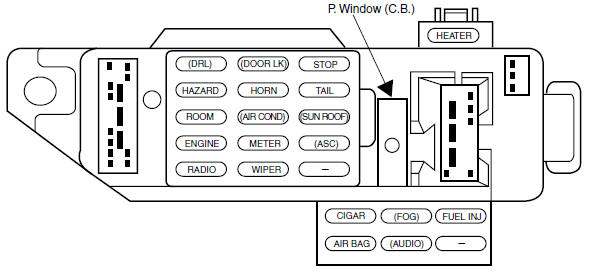 The fuses are coded as follows: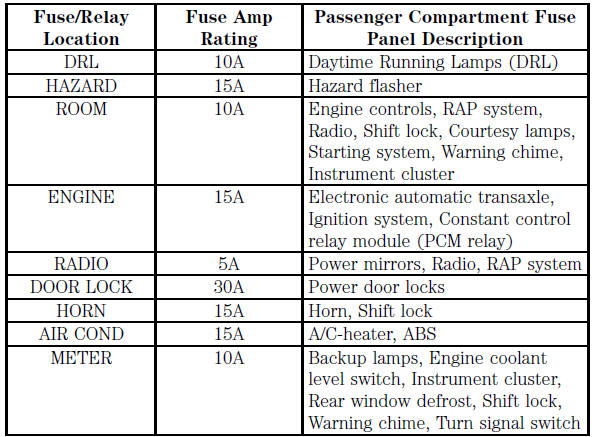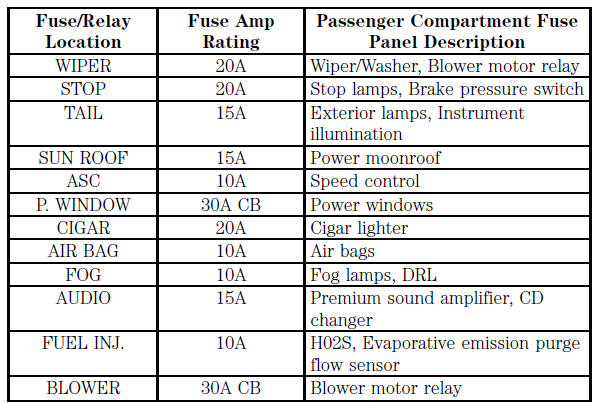 Power distribution box
The power distribution box is located in the engine compartment. The power distribution box contains high-current fuses that protect your vehicle's main electrical systems from overloads.
Always disconnect the battery before servicing high current fuses.
Always replace the cover to the power distribution box before reconnecting the battery or refilling fluid reservoirs
If the battery has been disconnected and reconnected, refer to the Battery section of the Maintenance and specifications chapter.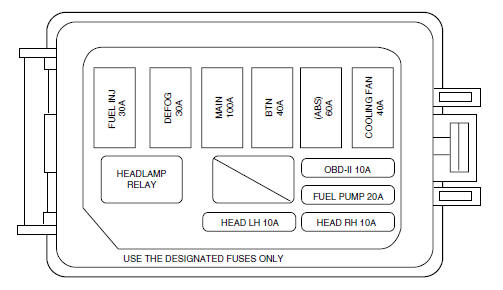 The high-current fuses are coded as follows.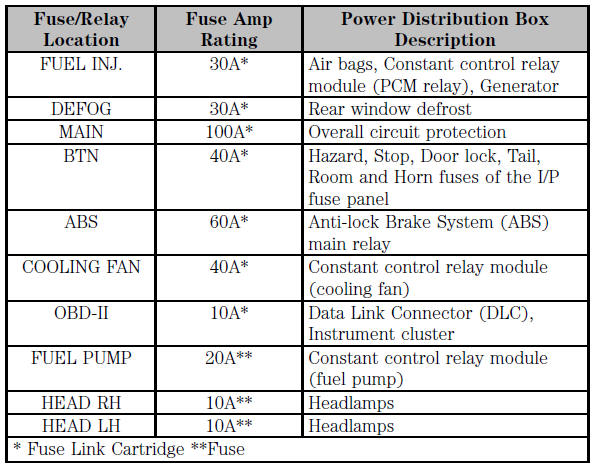 Relays
Relays are located in the power distribution box and should be replaced by qualified technicians.
See also:
Contact breaker points renewal (Every 12 000 miles or 12 months)
1 Spring back the retaining clips or undo the screws as appropriate and lift off the distributor cap. 2 Withdraw the rotor arm from the distributor shaft. 3 On the Bosch distributor disconnect th ...
Rear brake backplate (drum brakes) - removal and refitting
Caution: Refer to the precautions in Section 1. Saloon, Hatchback and Estate models 1 Remove the rear brake shoes. 2 Disconnect the handbrake cable from the backplate by extracting the U-clip. ...
AM/FM stereo/cassette
Volume/power control Press the control to turn the audio system on or off. Turn control to raise or lower volume. If the volume is set above a certain level and the ignition is turned off, ...